Zucchini Ravioli

(Makes 8 ravioli)
Zucchini Ravioli
Ingredients:

Olive oil, for baking dish
2-3 medium zucchini
3/4 cup ricotta
1/4 cup grated Parmesan cheese, plus more for garnish
1 egg yolk
1 tablespoon chopped fresh basil or parsley, plus more for garnish
Pinch of freshly grated nutmeg
Salt and pepper
1-1/2 cups Traditional Tomato Sauce
1/2 cup shredded mozzarella

Directions:

Preheat the oven to 375 degrees F. Grease a medium-size baking dish with olive oil.

To make the zucchini noodles:
Cut each zucchini lengthwise down the middle to create 2 flat sides on each.
Use a mandoline or vegetable peeler to slice each zucchini into thin flat strips. For 8 ravioli you will need 32 strips. These will be your "noodles."
Find all the delicious flavors of traditional ravioli in this low-carb, gluten-free version which combines thin strips of zucchini wrapped around a ricotta filling to create the ravioli that are then baked with tomato sauce and topped with creamy mozzarella.
Cutting the Zucchini Noodles:
There are a couple of ways you can make your zucchini slices. The easiest way is to use a mandoline slicer so that you can adjust to the thickness you need.
If you don't have one, you can also use a vegetable slicer to get long thin, pasta like noodles. The key is to get the zucchini to be thin enough that you can roll it up without breaking, but still thick enough to hold up when stuffed and folded with cheese. This step is a little bit annoying and is the hardest part of the recipe. I found that you almost need to dig into the zucchini flesh to successfully peel a whole strip. But once the strips are cut the rest of the recipe is easy to put together.
To make the filling:
In a bowl, combine the ricotta, 1/4 cup Parmesan, egg yolk, basil or parsley, and nutmeg; season with salt and pepper.

To assemble the ravioli:
Place two strips of the zucchini on a flat surface so that they overlap slightly lengthwise. Lay two more strips on top, in the center and perpendicular to the first strips and also slightly overlapping. You should have a "cross" shape. Spoon about 1 heaping tablespoon of the filling in the center.
Bring one side of the strips up to fold over the filling. Continue folding the remaining strips up in the same manner. You should have a small square pocket; this is your ravioli.
Turn the ravioli over and place in the prepared baking dish, seam side down. Repeat with the remaining zucchini and filling. Spoon the sauce around each ravioli in the dish. Spread the shredded mozzarella on top.

Bake for 25 to 30 minutes. The zucchini strips should be 'al dente' and the cheese melted on top. Remove from the oven, garnish with some of the chopped parsley or basil and serve.

OXO Good Grips 3-Piece Peeler Set
The OXO Good Grips 3-piece Peeler Set includes: 1 Swivel Peeler, 1 Julienne Peeler and 1 Serrated Peeler.
18 Types Adjustable Mandoline Slicer Stainless Steel Manual Cutter Vegetable Grater, Julienne Slicer, Waffle Potato Cutter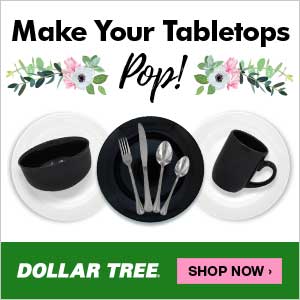 Ebros Italian Head Chef Mario Salt and Pepper Shakers Holder
This Sitting Chef Salt and Pepper Shaker Set is made of polyresin, hand painted and polished individually. The set comes with two glass shakers as pictured without the condiments.
ADD SOME SPICE TO YOUR LIFE
Naples Drizzle"The Italian Hot Sauce!"
Drizzle on pizza and pasta and all foods for a creamy "heat" with no vinegar taste.
We may earn a commission when you use one of our links to make a purchase.